Blog
/
WHAT IS MORE EFFICIENT: BAIDU SEO OR BAIDU PPC?
WHAT IS MORE EFFICIENT: BAIDU SEO OR BAIDU PPC?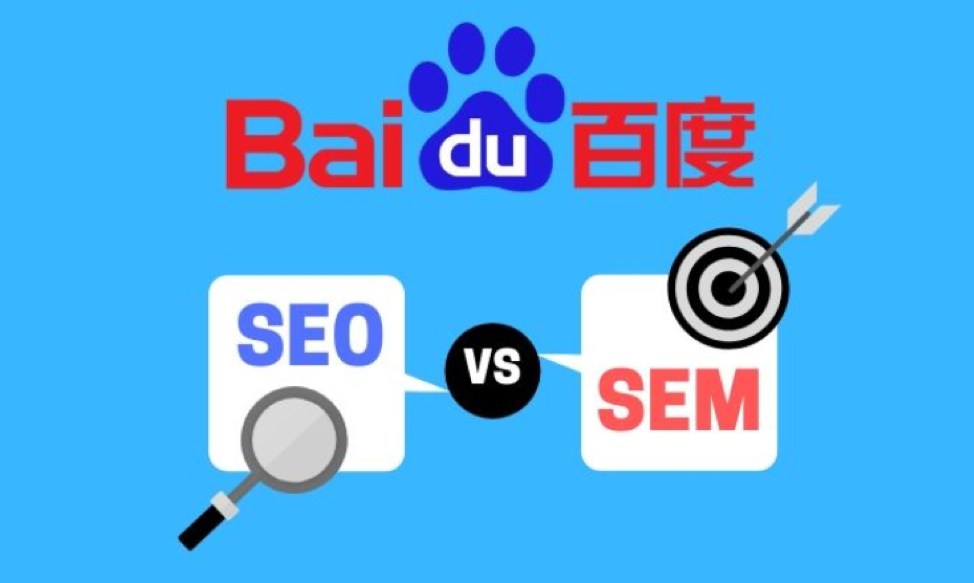 CHINA SEARCH ENGINES vs GOOGLE
In China, Google search engine is blocked and can't be accessed.
The main search engine (over 80% of all online searches) is Baidu.Other two popular search engines are Sogou and Qihoo 360.
The equivalent of Google Adwords or Google SEM is commonly called Baidu PPC (Pay Per Click).The algorithm is slightly different but the main indicators remain similar.
SEARCHING ON BAIDU
When you make a research on Baidu, here is the screen that you can see: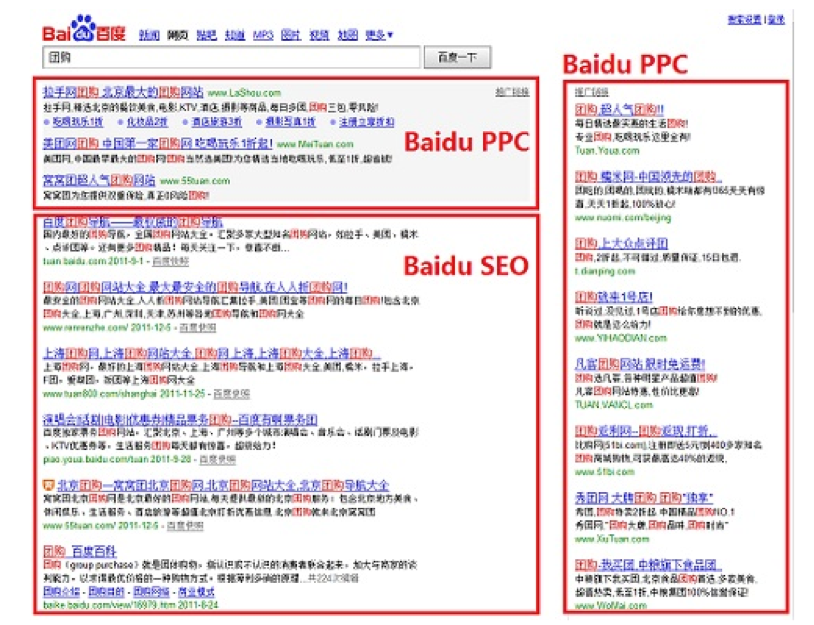 The results of your Chinese keyword research that you can see on the Top and on the right of the screen are sponsored advertising through Baidu PPC.
The results that you see on the middle of the page are organic results , reached through Baidu SEO.
WHAT IS MORE EFFICIENT IN CHINA DIGITAL MARKETING: Baidu SEO OR Baidu PPC?
When in the western "Google" world, we tend to click more naturally on the organic results, in China the trend is more to click on the sponsored results, also called the Ads.
The main reason for this behavior is that Chinese consumers tend to believe that, if a company or a brand can afford to pay some advertising for its promotion, it is probably more reliable and solid.
The real answer to the above question is in fact that a good Search Engine Marketing campaign is best with a good balance of both Baidu SEO and Baidu PPC.
HIGH RANKING ON BAIDU
 Indeed, what many people don't realize is that the cost for organically reaching high Baidu ranking is often similar as conducting an advertising campaign on Baidu PPC.
A good Baidu SEO requires doing a campaign of link building in order to benefit from other websites high Baidu ranking: very often posting link on other websites is not free and require a good amount of work to be achieved.
Not only it is important to reach a high Baidu ranking for a maximum of target Chinese keywords, but also to maintain this high Baidu ranking for a maximum of keywords.