Blog
/
SINA WEIBO MARKETING: DIFFERENT TYPES OF SINA WEIBO ACCOUNTS FOR A FOREIGN COMPANY
SINA WEIBO MARKETING: DIFFERENT TYPES OF SINA WEIBO ACCOUNTS FOR A FOREIGN COMPANY
In China Digital Marketing, Sina Weibo is one of the most important platforms, almost as much as Wechat.
There are different options for foreign companies to use this platform for their Marketing in China.
1/ SINA WEIBO PERSONAL ACCOUNT
Advantages
Almost instant for set up.
Disadvantages
It is not possible to design your own profile.
It doesn't look serious or reliable to promote your company through a simple Sina Weibo personal account.
What it looks like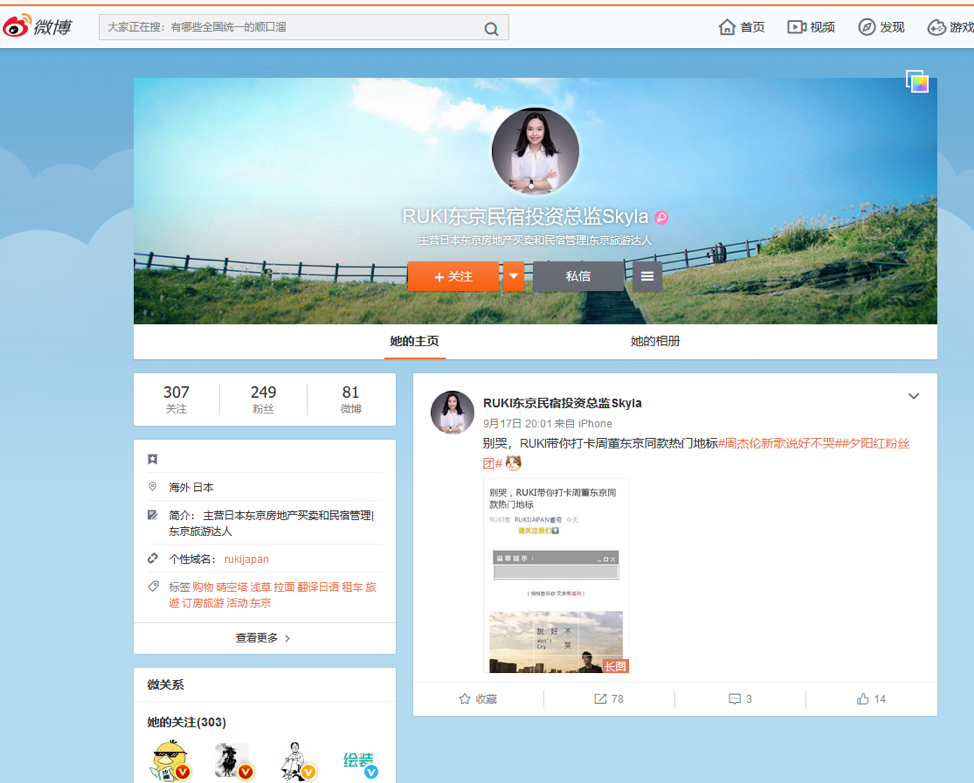 2/ SINA WEIBO PERSONAL VIP ACCOUNT
Advantages
The registration, Weibo verification and set up are fast, less than 1 week.
It is possible to design a dedicated profile with some nice background images, which makes your account looks professional and attractive.
You can get a dedicated URL for your Sina Weibo VIP account, something like www.weibo.com/name-of-your-company
You can get a dedicated QR code, important offline and online promotion  tool in China.
The cost for Weibo verification is low : around 50 USD per year.
Disadvantages
The Sina Weibo users will find it less trustworthy than a Blue "V" official account.
There are some restrictions in the Marketing that can be done.
What it looks like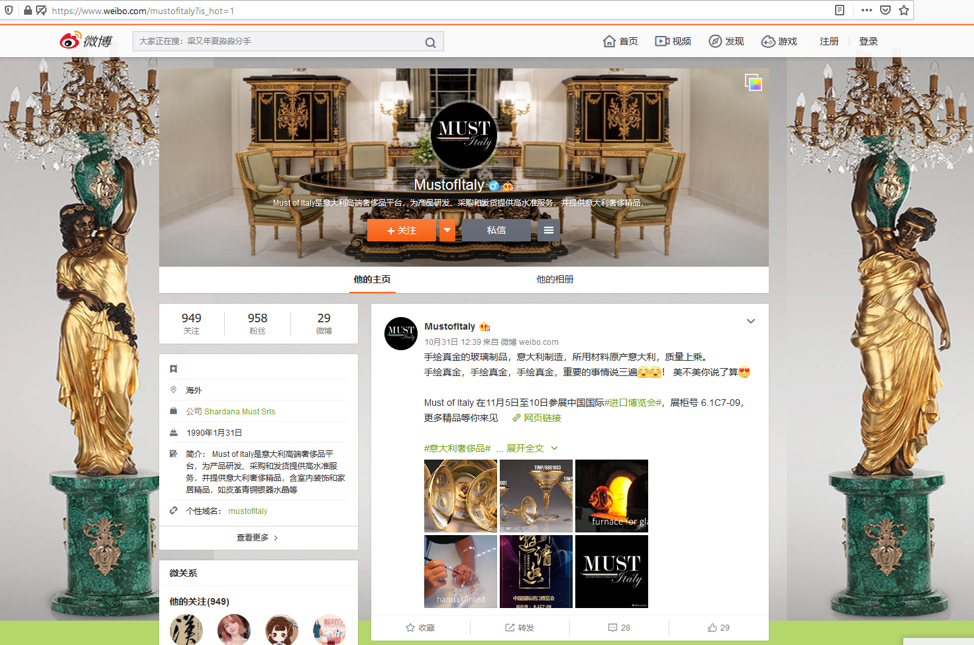 3/ SINA WEIBO BLUE "V" ACCOUNT
Advantages
It is good for Advertising: it gives access to all type of Sina Weibo Advertising.
It is good for brand awareness: It gives a good trustworthy image of your company or brand to Sina Weibo community.
Disadvantages
The registration and Weibo verification takes longer (up to 1 month) and requires more documents like Trademark of the brand or company.
The cost for Weibo Verification is 1,500 USD.
What it looks like