Blog
/
How to establish a Wechat Marketing Strategy?
How to establish a Wechat Marketing Strategy?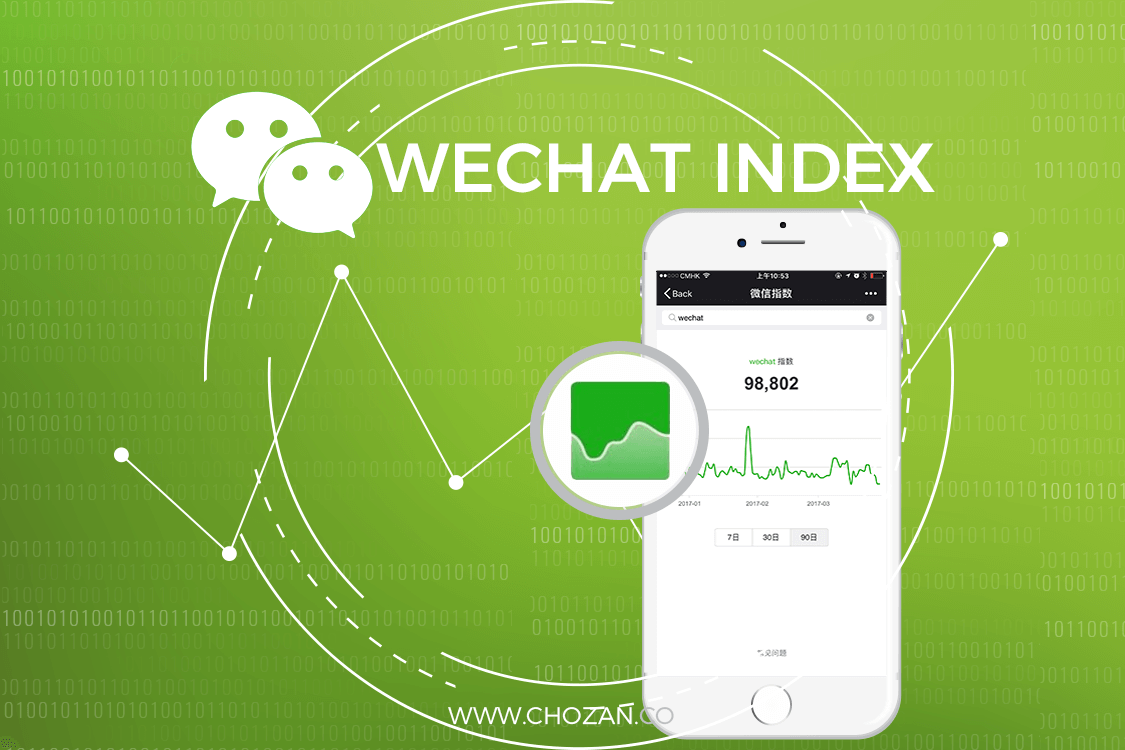 WeChat, China's most popular social app with 898 million active users, has once again sought to diversify its functions, this time with a tool that offers data on trends in user behavior. The "WeChat Index" tool was launched Thursday by the app's developer, Tencent Holdings Ltd. Upon entering a search term into the WeChat Index page, users are able to view the total number of times the word or words have been used in the app over the past seven, 30, and 90 days. Data is generated from articles published by WeChat public accounts, user searches, and content posted by users to their "Moments," a semi-private newsfeed that is visible to their contacts. In a statement provided to Sixth Tone, Tencent said the index was designed to provide users with insight into wider trends at a time when they are overwhelmed with information regarding specific incidents. "With the launch of the index, it may help individuals, companies, and governments to understand the real-time social issues, incidents, and public topics that internet users pay the most attention to," the statement said. "It will also help companies to make marketing and advertising decisions, and monitor the effects by analyzing users' interests." A search for the "national football team" — guozu — reflects a huge spike in mentions following China's victory over South Korea in their World Cup qualifying match on Thursday, suddenly exploding from a near-plateau in the tens of thousands to over 17 million after the game. Another search for "Lotte" — the South Korean supermarket chain hounded by Chinese patriots following its complicit involvement in the United States' missile defense system — provides another telling story. Mentions of the company skyrocketed to a staggering 138 million at the height of the tension on March 9.
A screenshot showing the index figures for the search term 'Lotte,' the South Korean supermarket chain embroiled in the latest geopolitical row between China and South Korea, March 24, 2017. The tool provides insight into user behavior for what is otherwise a relatively closed social platform, where much interaction is only visible to one's direct contacts. WeChat Index is likely to rival already-existing indexes by other internet platforms. Ever since 2006, China's premier search engine, Baidu, has provided an index service that monitors search trends. Sina Weibo, an amalgamation of Twitter- and Facebook-like functions with over 300 million users, also features indexing tools that allow marketing companies to examine trends in discussion among users. Given WeChat's dominance as a communication tool and its increasing role as a platform for e-commerce companies to reach potential customers, the index offers valuable insight for businesses, thinks Beijing-based public relations executive Qian Lijun. "As well as the readership figures for WeChat [public account] articles, the index will be an additional method for evaluating the effectiveness of marketing," Qian told Sixth Tone. But Qian also expressed concerns about Tencent's ability to ensure the accuracy of the data it provides. Last September, following the revelation that some public accounts had found means to manipulate the number of views of their articles, Tencent released a statement condemning data fraud on its platform and vowed to strengthen its technical safeguards against such practices. The accuracy of the index's data remains to be seen, but internet users have already found fault with the apparent restrictiveness of the search terms available. Along with some terms loaded with political sensitivity, data for other terms was restricted with seeming arbitrariness. One particularly disappointed user pointed out that there was no data for "pretty women from Shanghai" — shanghai meinü — despite the fact that figures were available for similar searches for Beijing and Chongqing. "We have provided a massive amount of Chinese words and a few English words," Tencent said in a post on an official WeChat public account. "But since it is newly launched, we are still expanding the volume of vocabulary to improve the user experience and diversify the product format."