Blog
/
HOW DOES THE OUTLOOK OF THE DIGITAL ECOSYSTEM IN CHINA LOOKS LIKE
HOW DOES THE OUTLOOK OF THE DIGITAL ECOSYSTEM IN CHINA LOOKS LIKE
Digital marketing in China is in constant evolution, and keeping up with the latest te ndencies is key for success. The most important thing, is to understand that the digital market in China is completely different to the rest of the World.
Millions of people in China are connected to internet everyday. Chinese cybernauts have access to websites, social media platforms, online marketplaces and search engines that are completely different to the rest of the World. The majority of foreign companies that enter the Chinese market don't realize how different is the digital sphere in China.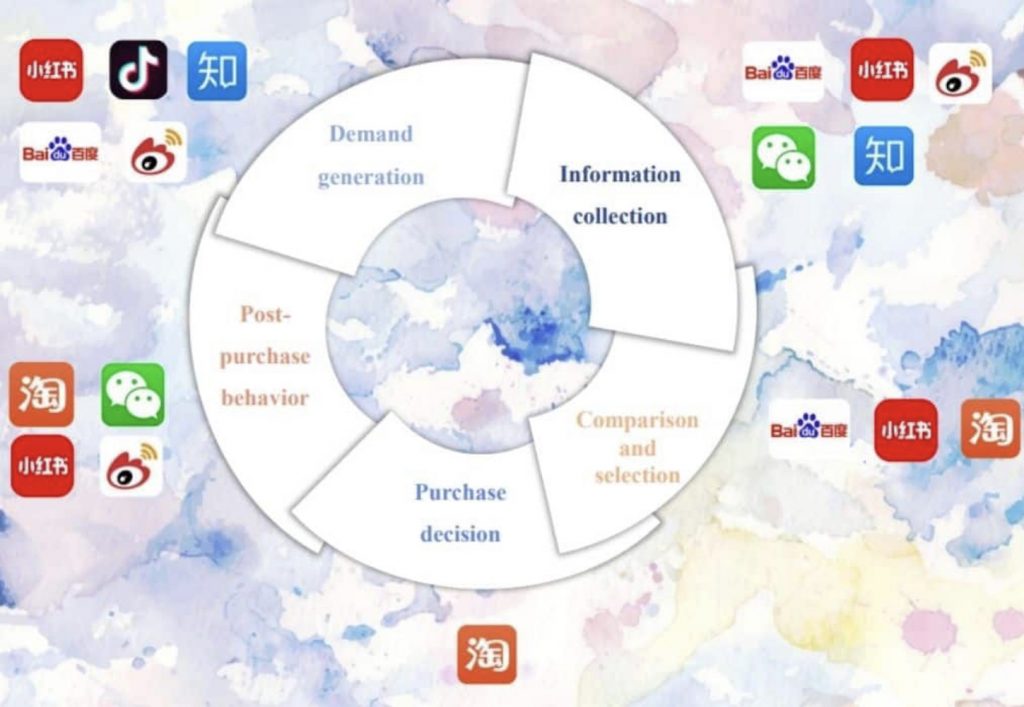 As you can see, many of the symbols in the graph above, you may not even recognize them. The most popular search engine in China is Baidu, with more than 70% of the market quota. Baidu is a huge ecosystem within itself, as it offers a great number of forums, video platforms, encyclopedias, libraries and many more.
In social media, the most popular platform is WeChat without a doubt. It has more than 1.260 active million users per month. Another popular apps are Weibo, Xiaohongshu, Douyin and Kuaishou.
E-commerce platforms has an absolute leader that is Alibaba.com. It owns the biggest B2C platform, Taobao, and the biggest B2B platform, Tmall. However, there are other very important platforms like JD.com, Kaola, Vipshop and Pinduoduo, among others.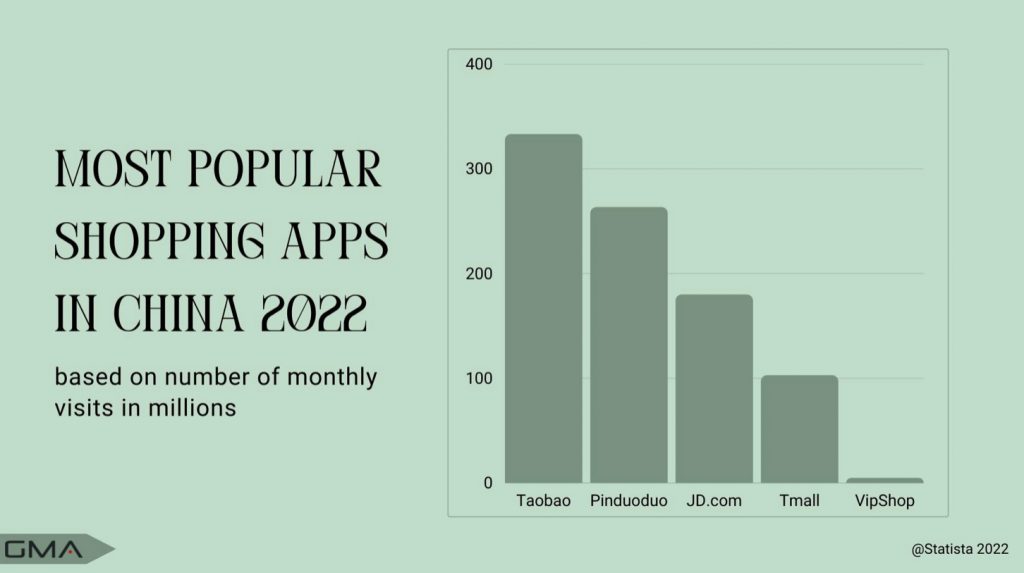 It is very important to understand that each application and platform in China have multiple functions and different characteristics. Cybernauts are used to simplicity and effectiveness in a platform. They want to have everything they need in just one app. This is why, it is very important to have a global focus when you are planning a digital marketing strategy, in order to take advantage of these applications in the best way possible.