Blog
/
Mobile Payment in China : WechatPay or AliPay ?
Mobile Payment in China : WechatPay or AliPay ?
Chinese Social Media giant Wechat fighting with Chinese Social Media giant Alibaba for leadership in mobile payment. In China, mobile payments, which refers to payment services performed from or through a mobile device, serve as the primary tool for consumers to pay for goods and services, both offline and online.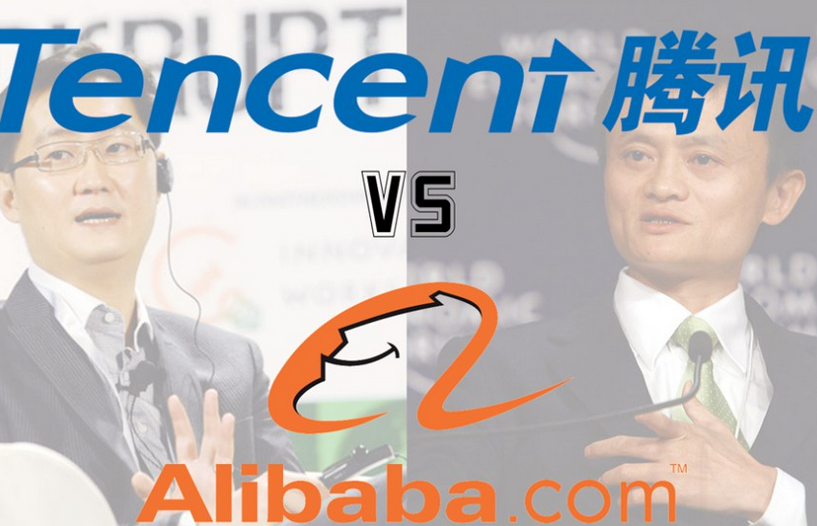 Alipay Alipay is the Chinese e-commerce giant, Alibaba's 10-year-old mobile payments app. Alipay has over 300 million users, 800 million Chinese accounts and deals with 80 million transactions per day with 45 million payments done through Alipay Wallet, their mobile app. They are currently the biggest players in China's mobile payments market with 80% market share. Alipay Strategy With the flourishing of mobile internet users, it is predicted that m-commerce (mobile commerce) itself will hit US$334 billion, 49.7% of total retail sales. With these figures, Alipay intends to capture the market by forming partnerships with esteemed merchants. Recently, Marriott International has decided to roll out Alipay around 10 hotel locations in Hong Kong and China which allows travellers to pay for their stay, dining and a whole range of services provided by the hotel chain, using Alipay. Alipay has also ventured into O2O in Taiwan by allowing mainland tourists to pay through the Alipay QR code when buying goods from Taiwan. With the launch of Korea's first internet-only bank by Daum Kakao, Alipay has also dived into the opportunity to serve Chinese tourists in Korea by offering financial services through the online bank. Just a month ago, Alipay has also announced its launch in Europe starting with a stationary merchant at the Frankfurt airport. Alipay continues to include more brands and retailers in Europe which they believe Chinese consumers are interested in. WeChat Payment WeChat Payment is launched by Tencent Holdings, a Chinese investment holdings company, under WeChat, a social networking application in China. Their payments solution is only less than 5 years old, yet it has already been proven as a big threat to the incumbent, Alipay. WeChat Payment has 400 million users and users spent around 11 billiofn yuan last year through WeChat's payment feature. While other communications platforms rely heavily on advertising for revenues, WeChat has only recently begun experimenting in this area. In contrast, most Western communications apps heavily depend on advertising revenues to sustain their business model as well as maintain a diversified global user base – with a late start in advertising and a focus on just mainland Chinese users, how does WeChat generate sufficient revenue to remain relevant in this space? WeChat's Strategy WeChat presents a very different business model compared to Alibaba as they serve as a portal or platform on top of their messaging or communications feature. In terms of revenue-generating strategy, WeChat identifies the same opportunities as Alibaba – mobile commerce. While both companies are targeting the same area, they have a different approaches to achieving the jackpot. As a communications platform, WeChat offers more than what Alipay can do through WeChat groups – their community building platforms. With ten million third-party apps, WeChat is the go-to platform for organisations or companies. Through WeChat's app, users can hail a taxi, order groceries and food delivery as well as send money to other users, using WeChat Payments. This app-within-an-app functionality is what secures WeChat's stronghold. To strengthen their presence, WeChat has also placed a block on all Alibaba-related apps and services, including disabling the usage of Alipay on their platform. Competition City Services In March 2015, TenCent rolled out a service that allows municipal payments, which is called City services. Users can book long distance transportation, pay traffic fines, taxes and annual car registration through the service, on top of registering for marriage or childbirth. Roughly a month later, Alipay followed suit and allowed users to pay for municipal fees in 12 Chinese cities. Their services included features from booking medical appointments to paying parking tickets and settling utility bills. Red Envelopes Red envelopes packed with cash gifted to friends and family is a Chinese New Year tradition. While these traditions used to be carried out through physical red envelopes, tech giants in China have taken it up a notch through digitalisation. WeChat launched 'Hong Bao' first in 2014 during the festival, whereby users can post links to digital 'red envelopes' in their newsfeed or group chats. Users clicking on the links will receive small cash coupons Their attempt in revolutionising this ancient Chinese tradition proved to be a roaring success as WeChat recorded more than 1 billion red envelope transactions. A year later. Alibaba launched their version of the red envelops. During the week leading up to the New Year, Alipay gave out 430 million red envelopes totalling up a value of 600 million yuan. What's next? While features such as City Services are not intended to be set out as big revenue generators for Alibaba and TenCent, it is a step taken to habituate Chinese consumers to use their mobile phones for all tasks relevant to payments in the country. We observe this move as a strategy to aggregate as many verticals as possible under one single platform, and for both companies to be the go-to destination when consumers carry out transactions in their daily lives. China's internet ecosystem cannot be underestimated and replicated. Its increasing mobile dependency is also unlike any other nation – showcasing an abundance of opportunities waiting to be grabbed. Observing payments solutions in the West, there is no contender that offers the versatility and comprehensiveness of Alipay or WeChat pay as of now. China's booming e-commerce and social networking wave has led to a battle against companies across all industries in seizing market share, especially in internet finance. This is their ticket to generating a continuous stream of cash flow. At the pace where things are growing, increasing market share and securing more brands and merchants within their loop seems like the right way forward for both Alipay and WeChat Payments.